Family Law Attorney in New Orleans
Family Law Attorney in Metairie and New Orleans – It is important to discuss your situation with a reliable and reputed Family and Divorce Attorney if you are contemplating divorce or legal separation. Our clients' interests are our number one concern at the Weiser Law Firm. We sit down with our clients to learn about their situation and provide legal advice based upon their unique facts. Our office is an established and dependable law firm. We listen to our clients and understand what is important to them and develop a strategy to meet those needs.
Family Lawyer in New Orleans
We handle simple as well complex situations with same commitment and efficiency. Our law firm will find a solution to whatever legal issue arises ranging from a simple uncontested divorce to a challenging partition of community property. Weiser Law Firm's expertise covers all matters regarding divorce. Our clients seek our expert advice for settlement offers and the amicable resolution of any primary and ancillary issues. As such, the Weiser Law Firm professionals work with you to find the best solution when you feel that litigation is the only available choice.
Family Law Attorney in Metairie and New Orleans – Reliability:
Being a highly reliable family law attorney in New Orleans, we make sincere and committed efforts to identify the most affordable and beneficial resolution. No one wants to make things complex and spend a large amount of money for getting a divorce. Our Family Law Attorney makes available all options before you. We assess your unique requirements and come up with the best support and guidance to help you achieve your objectives.
If you are involved in a Family or Divorce Law issue, contact family law attorney Harold E. Weiser III for an initial consultations. We serve clients in New Orleans, Jefferson Parish, St. Bernard Parish and Louisiana state as well.
Contact Family Law Attorney Harold E. Weiser III today to discuss your case!
Divorce and marital property division:
 When representing clients in divorce, we work to uncover hidden assets and negotiate fair property settlement agreements. We strive to safeguard our client's rights in property division, including real estate, bank accounts, retirement accounts, vehicles, artwork, jewelry, and other personal property.
 To our clients with children, their parental rights are often the most contentious issues of the divorce. We help clients with disputes over child custody, visitation, child support, and other issues involving the children. To summarize, we work to protect the best interests of the children while achieving a favorable resolution for our client in child custody matters.
Divorce and financial support: 
We answer our client's questions regarding child support and spousal support (alimony). While in spousal support cases, the award is needs-based, child support is based strictly upon Louisiana child support guidelines.
 We help protect our clients from harassing and hostile situations. The safety of our clients and their children is of extreme importance to us. If this detrimental situation is affecting your life it is imperative to act fast.
Our staff understands that divorce is difficult on everyone involved. At the Weiser Law Firm we pride ourselves at caring to all the needs of our clients. We know what it takes to resolve family law cases efficiently and effectively, helping to limiting the emotional stress on the client and their family.
Frequently Asked Questions for a Family Law Attorney in Metairie and New Orleans
When going through a divorce, many people do not know what to expect. From the timing of the divorce to the cost and everything in between, there are many unknowns. Take a rest. That's why it's important to have a New Orleans Family Law Attorney represent you. With proper guidance and advice from The Weiser Law Firm lawyers, you will be fine. Below is a list of frequently asked questions by people like you.
What is the duration of getting a divorce?
Answer: First, you need to wait for at least six months if you want to get a divorce. Secondly, you need to find a trusted and reliable divorce attorney for yourself. Finally, you should be comfortable discussing everything with him or her. Also, make sure he is reputed because you would not like to spend your money on someone who is not serious enough. He should be able to handle both simple and complex cases as well. A good divorce attorney focuses on getting you out of the situation and making sure to not let the situation turn messy.
Is it necessary to hire a divorce lawyer in case of an uncontested divorce?
Answer: It is not necessary to hire a family law attorney in cases of uncontested divorce. A person must be careful when purchasing online divorce forms or using basic court forms. Many people attempt to file their own divorce and later find out an error has taken place that has caused them to waste money that can not be reused in filing fees or form costs. An uncontested divorce is the kind of divorce where both parties come to a mutual agreement and decide to not make the situation further messy.  Having something done quickly and easily is the preferred method.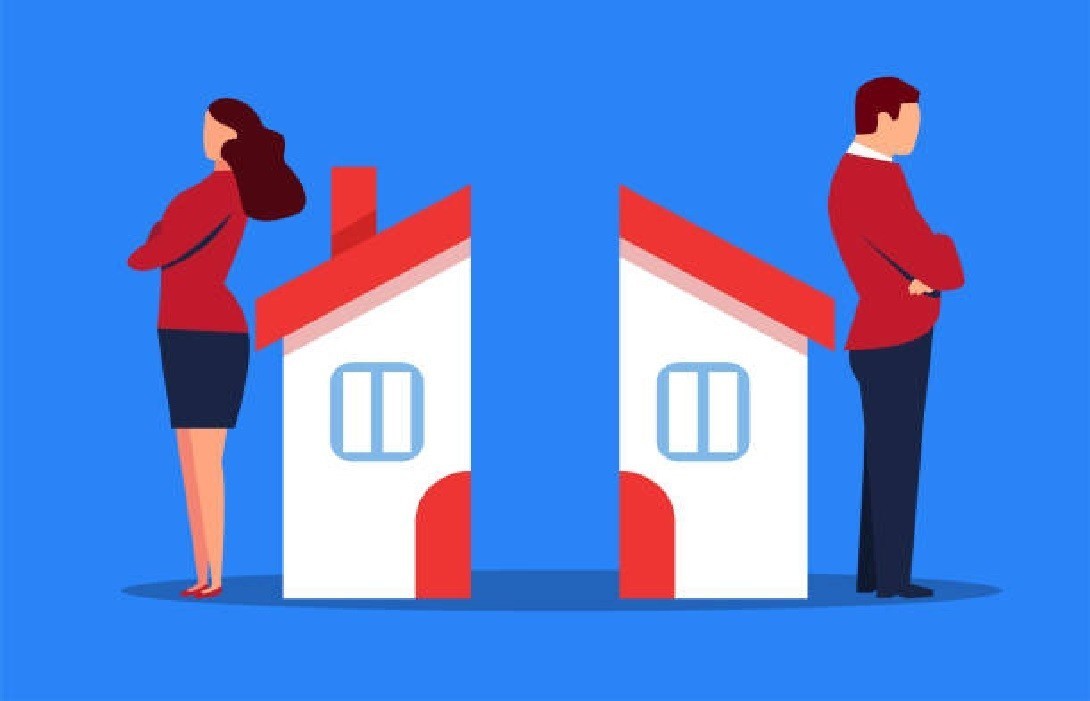 How do you choose a good divorce attorney?
Answer: Choosing the perfect family law attorney is a very difficult task. You need to choose the right attorney because of many factors. So, a good divorce attorney brings you out of the situation very easily without making furthermore mess. He also protects you if the other party wants to take advantage of the situation in any way.
Other Questions:
1. What is the reason for my divorce?
In Louisiana, the most common ground for divorce is "irreconcilable differences". In short, "irreconcilable differences" means that the marriage is broken and cannot be fixed. It wasn't my fault, it wasn't her fault, the marriage didn't work out. This is called a No-Fault Divorce. Our office handles many easy no fault divorces on a flat fee basis. Other grounds, such as Abuse, both physical and mental cruelty. Adultery, exist, but are not used as often do the the high standard at trial. Finally, if your spouse is currently serving a hard labor prison sentence you can get an immediate divorce.  Discuss your situation with one of our family law attorneys to determine the best way forward.
2. How long will my trial take? Asking for a divorce is an emotional experience.
Many people do not file for divorce and do not know what to expect. Most contested cases are closed within six months to a year. However, your case can be complicated and have problems that will make it last longer. Talk to your attorney to get a better understanding of how long you can expect your case to end.
3. What is marital "community" property?
In most cases, marital or community property is anything that a couple gets after they get married. Whatever the name certificate, if it is received after you say "yes", it will be a marriage. The two main differences are gifts and estates.
4. How will property be divided in marriage?
The court divides the marital property "equitably". It does not mean equal or 50/50. The court will consider many factors when creating property, including the length of the marriage and the income of the other party. The community property is split 50/50, however often times the parties have separate property at the time of marriage. Also, pensions, 401k's, IRA's, etc are treated to a different formula.
5. How is the debt divided?
As with the division of property, the court will divide the marital property (the property earned after the marriage) in an "equitable" manner. Again, this doesn't always mean 50/50, but it can be. The court will consider many factors. Discuss this with your attorney.
6. What is a Domiciliary Parent mean ?
Domiciliary Parent is the right to make "major" decisions in your child's life. The three areas of decision are health care, education and religion. If you and your ex can communicate the basics well, a joint custody order should be granted. However, if you and your ex are unable to communicate effectively, there will be an award for sole custody, with one parent making those decisions.
7. What is the family law Mediation?
If there are custody and/or visitation issues, the judge will send you and your spouse to court. Mediation is simply a process where you sit down with a neutral third party (mediator) and try to come to an agreement regarding custody and/or visitation issues. If you cannot reach an agreement, the judge will decide the following. Mediation is mandatory in Jefferson and St. Tammany Parishes.
If you are involved in a Family or Divorce Law issue, contact family law attorney Harold E. Weiser III for a initial consultations. We serve clients in New Orleans, Jefferson Parish, St. Bernard and across the state of Louisiana.
3801 Canal Street, Suite 205 New Orleans, LA 70119
Call our office for a Family & Divorce Attorney at 504-358-2273.
Other resources JP Clerk of court  
[/fusion_text][/fusion_builder_column][/fusion_builder_row][/fusion_builder_container]
Family Law Attorney Family Law Attorney Family Law Attorney