Abogado de Defensa Criminal de New Orleans
Si ha sido arrestado o acusado de un delito a nivel federal, estatal, municipal o de tráfico, necesita un abogado defensor penal de New Orleans con experiencia que luchará por sus derechos. Los cargos criminales, solos, pueden alterar la vida; las convicciones te siguen el resto de tu vida. El Weiser Law Firm entiende que usted y su familia enfrentan una crisis. Llama hoy para abogado de defensa criminal de neuva orleans.
¿Cuándo debe contratar a un abogado de defensa criminal?
Una defensa criminal exitosa comienza lo más cerca posible del momento del arresto. La batalla no es solo para evitar multas o encarcelamientos o para reducir o desestimar los cargos, sino también para mantener su registro lo más libre posible de la información que puede dañar su futuro: como conseguir un trabajo o seguir una educación superior.
No dañes tu caso criminal discutiendo nada con las autoridades sin la protección de un abogado de defensa criminal a tu lado. Le conviene contratar a un abogado de defensa criminal para que lo represente lo antes posible. Si crees que puedes ser acusado de un delito, ¡busca un abogado! No esperes el arresto formal.
¿Qué puede hacer un abogado de defensa criminal de New Orleans por usted?
-protege tus derechos al principio.
-revise la evidencia y determine lo que es inadmisible o inexacto.
-investigar para encontrar testigos y documentos que ayuden a su defensa.
-negociar para reducir los cargos.
-negociar para desestimar los cargos.
-entrevistar posibles testigos para la acusación por errores y exageraciones
-revisar documentos de la fiscalía por fallas y omisiones.
-determinar qué expertos se pueden necesitar para la defensa y lograr que se suban a bordo.
-negociar un acuerdo de culpabilidad con el fiscal.
-prueba el caso en un juicio en su fondo, si es necesario.
El Sr. Harold Weiser, es el Abogado de Defensa Criminal del Weiser Law Firm.  
Como experimentado Abogado de Defensa Criminal de New Orleans, Harold Weiser ha representado a clientes en todo el estado de Louisiana ante una serie de cargos penales, desde infracciones de tráfico penales, a drogas, problemas domésticos, robo, prostitución, agresión física y expurgos. Weiser Law Firm ha establecido relaciones profesionales con jueces y fiscales de tribunales penales no solo en New Orleans, sino en todo el estado de Louisiana, para garantizar los resultados más justos y razonables para nuestros clientes de defensa criminal.
Si usted o un ser querido tiene un problema de defensa criminal, necesita The Weiser Law Firm un Abogado de Defensa Criminal de New Orleans.
¿Qué pasa cuando eres arrestado y encarcelado?
Cuando lo arrestan, lo llevan al "área de admisión." Allí, lo registran, le toman las huellas dactilares, le dan un chequeo médico, le dan un uniforme estandarizado (con código de color, generalmente por riesgo de seguridad) y luego lo colocan en una celda. Todos sus artículos personales son inventariados y guardados para usted; son devueltos cuando eres liberado.
Esa celda puede estar con la "población general" o puede estar en un área especial, según lo consideren las autoridades. Esta área especial reservada para funcionarios públicos, oficiales de policía, celebridades y similares. Se crearon para facilitar a los funcionarios mantener la paz, minimizando el riesgo para todos los involucrados.
Consulta criminal gratuita con un Abogado de Defensa Criminal de New Orleans.
Simplemente complete el formulario a continuación o llámenos al (504) 358-CARE o al 504-358-2273 para programar su consulta gratuita con un abogado de defensa criminal en New Orleans.
Estamos disponibles para ayudarlo en New Orleans, Jefferson Parish y en todos los tribunales del sudeste de Louisiana, en una amplia variedad de asuntos penales, tales como: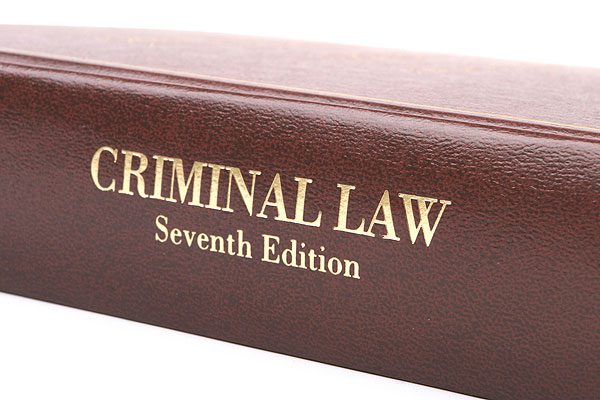 Asesinato
Homicidio
Tentativa de asesinato
Asalto
Conducir borracho
Violencia doméstica
Amenazas terroristas
Homicidio vehicular
Violación
Asalto sexual
Solicitación
Delitos sexuales en Internet
Posesión de drogas
Distribución de drogas
Intención del medicamento para vender
Fabricación de drogas
Robo
Revocación de la libertad condicional
Robo a mano armada
Robo
Delito de cuello blanco
DWI / DUI
Delitos informáticon
¡No posponga las cosas! Programe hoy su consulta criminal con un abogado de defensa criminal de New Orleans con The Weiser Law Firm.
3801 Canal Street # 205 Nueva Orleans, Louisiana (504) 358-2273
Abogado de Defensa Criminal de New Orleans