New Orleans Parish Traffic Court Information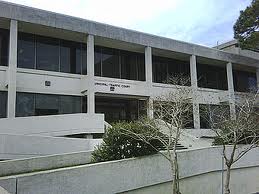 Orleans Parish Traffic Court
Traffic Defense Lawyer from $100.00
Orleans Parish Traffic Court Location: 727 S. Broad Street New Orleans, LA.  70119
Trials held in Traffic Court Division A and Division B are scheduled Monday-Friday at 9:00 a.m. Also, Trials in Division C and Division D are scheduled Monday – Friday at 2:00 pm.
Orleans Parish Traffic Fines – Schedule of Penalties:
Fines are set by the Louisiana Legislature and the New Orleans City Council. These are local (154):
Speeding violations:
1-9 mph over the speed limit: $137.00
10-14 mph over the speed limit: $237.00
15-20 mph over the speed limit: $262.00
21 mph or more over the speed limit: court appearance requirement
Failure to wear seat belt:
$25.00 fine
Failure to use child restraint:
Court appearance requirement
Equipment violation:
$132.00 fine
Failure to obey traffic signs, impeding traffic, improper turns:
$132.00 fine
Improper lane usage:
$152.00 fine
Brake tag (none or expired), failure to use reasonable care:
$161.00 fine
Driving against traffic, failure to obey officers signal, failure to yield, following too closely, improper starting/ backing, no registration, red light, stop sign, title transfer and no title:
$202.00 fine
Careless operation, passing stopped school bus:
$232.00 fine
No or Expired Drivers License
$582.00 fine
A mandatory court appearance is required for the following:
Fraudulent use of brake tag
Hit and run
No drivers license
No proof of insurance
Reckless operation
DWI
Additionally, violation of a state statute incurs another $20.00 charge to cover costs. You can tell if your charge is a state one by looking at the front of your citation above the appearance date. So, if the code begins with "154" then it is a New Orleans city violation. However, if the code begins with "32", "14", "47" or "55" then it is a Louisiana state violation. Consequently, you will be responsible for the additional $20.00 charge.
Also, keep in mind that paying a traffic ticket is an admission of guilt! Therefore, if you are cited for a moving violation and you pay the ticket, you may receive points on you license which will cause your insurance rates to go up. So, fighting a ticket is your only option to avoid points on your driver's license. In summary, the Weiser Law Firm is experienced in fighting traffic tickets in Orleans Parish traffic court, and other parish traffic courts. This includes  Jefferson Parish traffic court, St. Bernard Parish traffic court, St. Charles Parish traffic court, Plaquemines Parish traffic court, St. Tammany Parish traffic court, Tangipahoa Parish traffic court, Livingston Parish traffic court or St. John the Baptist Parish traffic court. So, call the Weiser Law Firm today to start fighting your traffic ticket and protecting your driver's license and insurance!
504-358-2273
 3801 Canal Street Suite 205 New Orleans, Louisiana 70119