New Orleans Personal Injury Lawyer
It happens in the blink of an eye. Someone is injured, seriously – maybe permanently – and their lives, and the lives of their loved ones, are forever changed. Personal injuries happen in minutes; their impact lasts for decades. If you are involved with these types of incidents, you need to hire the best personal injury lawyers in New Orleans to protect your rights. The Weiser Law Firm has the top personal injury lawyers in New Orleans.
Personal Injury – Sometimes, It's an Accident: Sometimes, It's Intentional
Personal injuries happen every day, at home, on the road, and in the workplace. Accidents happen, of course. Sometimes, however, it's the intentional conduct of a person or a company that causes serious personal injuries to an unsuspecting victim. An experienced New Orleans personal injury lawyer offers reliable advice to safeguard the interests of the affected party.
Motor vehicle accidents – car crashes, motorcycle accidents, even bicycle accidents – are the cause of a great many personal injuries in this country. However, on-the-job accidents cause a high percentage of personal injuries, as well. Personal injuries happen when people are just having fun: slip and fall injuries happen while shopping, and severe injuries notoriously occur during sporting events.
Personal Injury Lawyer in New Orleans
When personal injuries are caused by intentional wrongdoing, the law is strict to protect the victim. Driving drunk and injuring someone results in civil lawsuits and criminal charges, for example. Failing to properly maintain premises makes owners, landlords, and managers extremely liable for any personal injuries that occur from their failure. Never hesitate to hire a respected New Orleans personal injury lawyer to get the best legal assistance.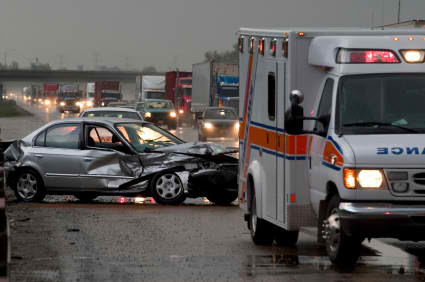 Personal Injury Damages
The law protects personal injury victims (and their families) when the personal injury isn't their fault. Louisiana law requires that personal injury victims receive money to cover their medical expenses, including doctors' bills, hospital charges, drug costs, and nursing home fees, as well as their lost wages and future lost earnings. Pain and suffering awards are also available, as well as damages for the losses incurred by spouses and children. And, if the personal injury happened because of someone's intentional bad conduct, then compensatory, or punishment, damages can be given to the victim in any amount the jury sees fit.
Personal Injury Deadlines
Personal injury victims have a set amount of time under state and federal law to file their personal injury claims. Understandably, everyone's focus has to be on the medical and physical needs of the victim and his family. However, their legal needs can be lost if they are not properly presented within the legal deadlines. Also, the New Orleans Personal Injury Lawyer is well versed in car accident claims and will make sure the client gets the compensation they deserve.
How the Weiser Law Firm Can Help
You have the legal right to file a personal injury or wrongful death lawsuit if you or a loved one has suffered a serious personal injury. Often, you will face negotiations with insurance company representatives seeking to settle your claims outside of the courtroom. Personal injury victims and their families must decide on whether to settle, and when to fight.
The New Orleans Personal Injury Lawyer at the Weiser Law Firm has experience in handling all personal injury cases. The Weiser Law Firm negotiates with insurance company representatives to maximize the settlement amount for you and your family. New Orleans Personal Injury Lawyer's skills involve knowing the spectrum of damages available to you. The Weiser law Firm manages the red tape that insurance companies will put up to try to underpay you.
The New Orleans Personal Injury Lawyer also knows when it's time to fight in the courtroom. Sometimes, the only avenue to getting valid personal injuries assessed is through filing a lawsuit. The Weiser Law Firm will let you know when trial, and not settlement, is your best option.
Frequently Asked Questions for a New Orleans Personal Injury Lawyer
What is personal injury lawyer?
Answer: Injuries can happen any day at any time. Personal injuries refer to the injuries that can happen at home, road or even your workplace. Personal injuries can happen anywhere in the blink of an eye. People can be injured temporarily or permanently. Sometimes, the international conduct of a person or a company causes serious personal injuries to the victim. That is when you need an experienced personal injury lawyer.
What makes a good personal injury lawyer?
Answer: A good personal injury lawyer needs to be reliable. He should make his client feel really comfortable so that the client gets to share everything, that is, every minute details with him. He should be able to safeguard the interests of the victim party. He would make sure that the victim's medical and other bills are covered. He makes sure the victim gets his compensation money too. He should also not indulge in activities like charging a fortune from his clients.
What can a New Orleans personal injury lawyer do for you?
Answer: A personal injury lawyer is someone who you hire when you face personal injuries. A personal injury lawyer makes sure you get your compensation money by the one who victimized you. He makes sure your medical bills, hospital's bills, doctor's charges, medicine costs, nursing home's fees are covered. He also contracts with the insurance companies on your behalf so that you can get your insurance money without much hassle.
Free Consultation with an Experienced New Orleans Personal Injury Lawyer Harold E. Weiser, III
New Orleans car accident lawyer, Harold Weiser from The Weiser Law Firm, is prepared to fight for you in a multitude of situations to help you get the results that you deserve. If you have been the victim of any of the injuries listed below or have questions about a case type that is not listed, call The Weiser Law Firm immediate.
The consultation is always free and we don't get paid until we recover damages for you. Please call us at (504) 358-CARE  to schedule your free personal injury consultation with an experienced personal injury attorney.
The Weiser Law Firm handles personal injury cases that involve serious personal injuries matters including:
Traumatic Brain Injury
Spinal Cord Injury
Wrongful Death
Auto Accident
Pedestrian Accident
Motorcycle Accident
Slip and Fall Accident
Trip and Fall Accident
Premises Liability
Injury from a Product
Product Recalls
Household Accidents
On the Job Accidents
Nursing Home Abuse
Medical Malpractice
Nursing Home Neglect
Car Crashes
Head Injuries
Back Injuries
Shopping Injuries
Birth Trauma
Birth Injuries
Cerebral Palsy
The Weiser Law Firm is ready to help you and your family – and we're only a phone call away. We also handle Divorce cases.
3801 Canal Street Suite 205 New Orleans, LA 70119
(504)358-CARE(2273)